At Genbu-kai in Helsinki's Sörnäinen, we practise traditional Japanese budo arts. Our budo styles include karate, kobudo, iaido and mugenryu heiho. Genbu-kai was founded in 1979, a few years after our chief instructor Yuji Matsuoi arrived in Finland to teach karate.
Our karate style, Kokusai Shorinjiryu Karatedo, is a versatile martial arts school that includes punches and kicks as well as weapon techniques, joint locks and throws. Spinning movements, emphasis on kicks and body evasions are characteristic features of our style. Sparring is done in protective gear such as a chest guard, boxing gloves and a helmet.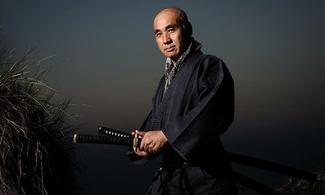 Join our classes
We arrange beginner courses in karate for both children and adults every spring and autumn. The courses are held at Genbu-kai's dojo which is located in Sörnäinen in Helsinki. Karate is a versatile martial art that is suited for everyone. Welcome!
We don't usually have specific beginners' courses in iaido. If you're interested, please get in touch with us and come try it out!
Sensei Jortu Virkki can tell you more about iaido and how to join the classes (0400 6250 85, jortu.eishinryu@gmail.com)