Join our karate classes at Genbu-kai in Sörnäinen, Helsinki! We offer beginner courses for both children and adults. During the beginner course, you will practise the basic techniques of karate, get physical exercise and learn dojo etiquette.
Beginner courses spring 2024
The next karate courses begin:
Adults: Thur 11.1. at 20.00 (if at least five people join the course)
Children 1 (ages 7-9): Wed 17.1. at 17.15
Children 2 (ages 10-13): Wed 17.1. at 18.15
Teenagers (ages 14-18): Thur 18.1. at 17.15
The training times can be found here.
The practices are held at Genbu-kai's dojo at Suvilahdenkatu 10 A, Helsinki. All you need in the beginning of the course is a t-shirt, sweatpants and a towel.
Karate is a versatile budo art that is suited for all ages, genders and physical shapes. Come try it out!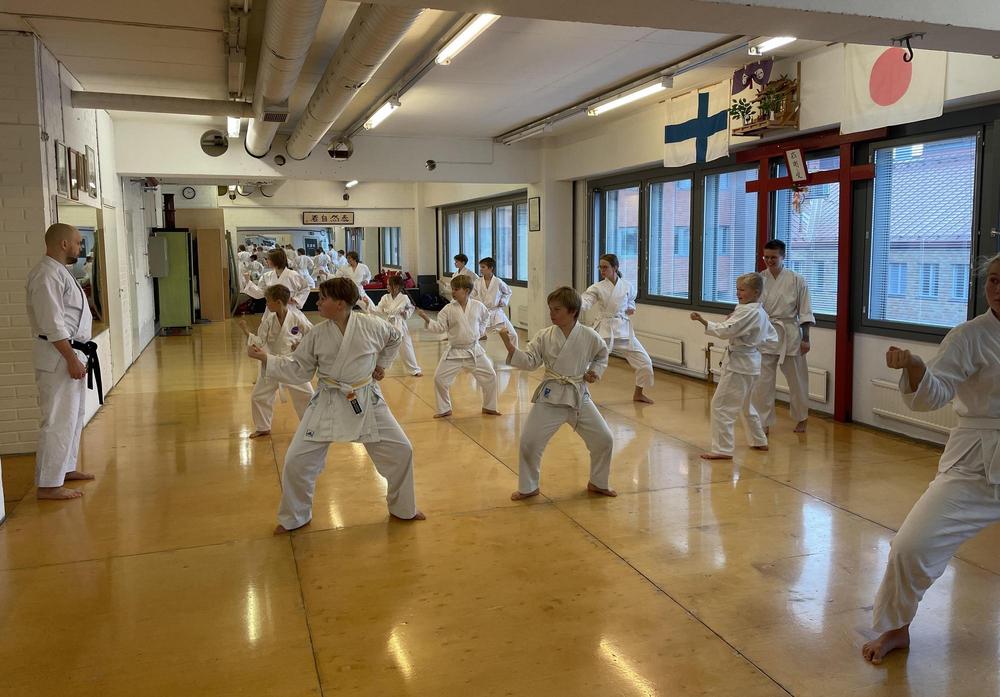 Beginner course fees (one autumn or spring season)
Adults: 175€ (students 140€)
Children (group 1): 110€
Children (group 2): 160€
Teenagers: 160€ 
Sibling discount -50% (1. child pays the regular fee, siblings -50%. Discount is also given to a child whose parent has paid a training fee)
You can sign up in advance by getting in touch with our instructors or by sending us a message.
Welcome!




Iaido for beginners
You can start iaido at any point during the practice season. Contact sensei Jortu Virkki either by phone (0400 625085) or by e-mail (jortu.eishinryu@gmail.com). You can also contact Genbu-kai and ask about the iaido classes if you have questions.